The Meridian Tower is located in the Marina District/Horton Plaza neighborhood of Downtown San Diego, CA. This prestigious urban collection of condos offers luxury living at its finest. Needless to say, condos of this caliber are a challenge to photograph, but if done well can yield beautiful imagery. Also, being on the 24th floor meant an opportunity for some incredible view/skyline photos.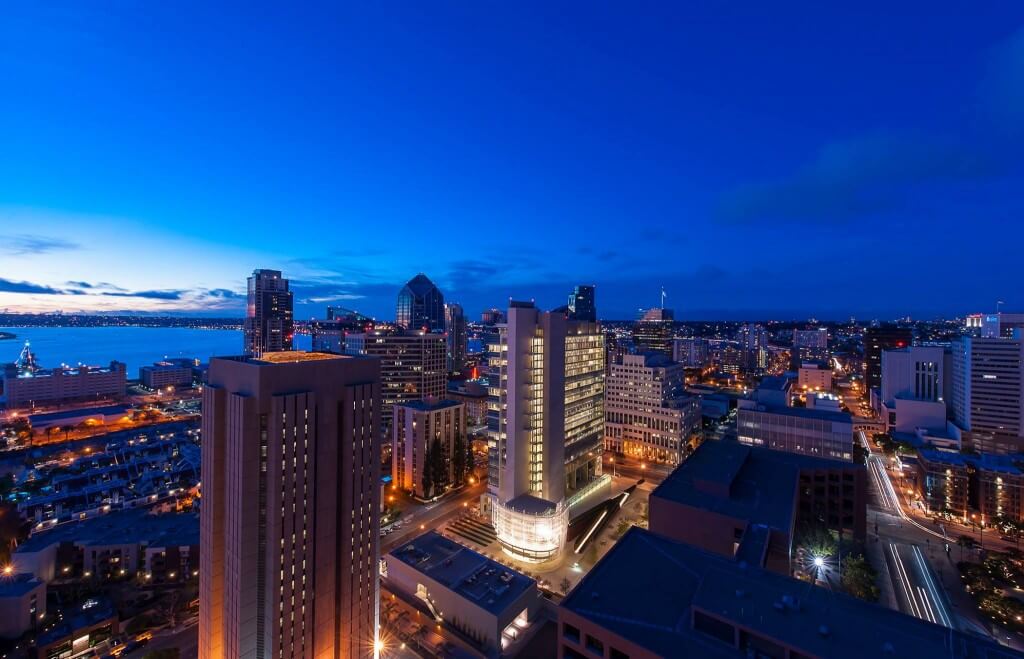 With two combined condos it boasted well over 8,300 square feet in the sky with stunning views to the Southeast as well as ocean views to the West.
The Meridian is beautifully adorned inside and out from its elegant lobby and guest waiting areas, to its lushly landscaped garden. This tower townhome is a stunning showcase of minimalist contemporary architecture.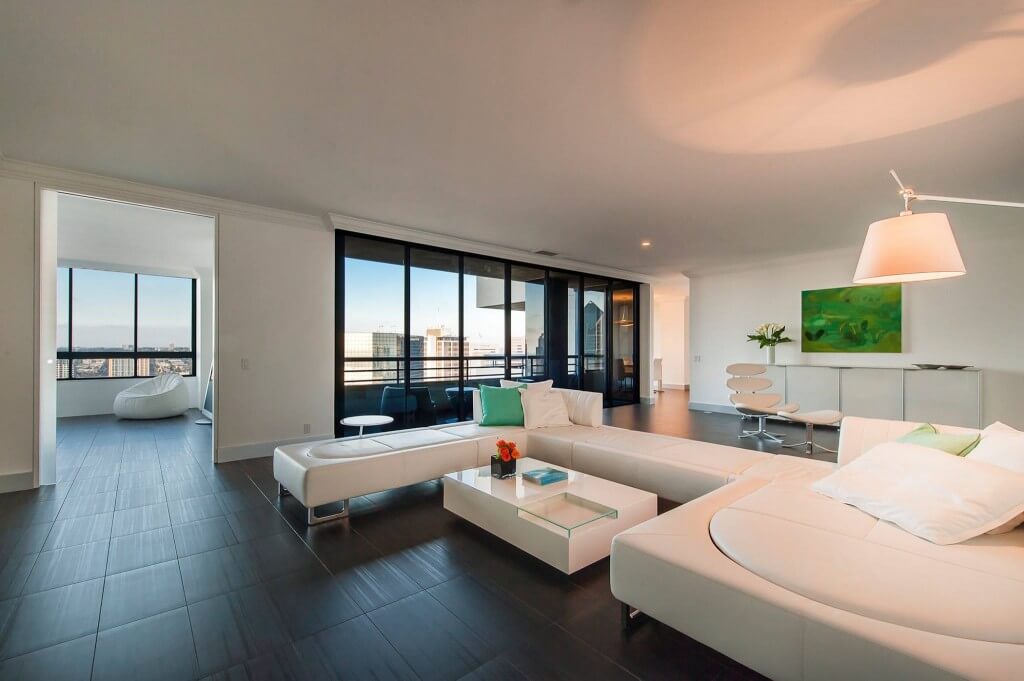 Light, air and sky meet walls of glass to illuminate these dramatic and pristine interiors. Shooting white on white interiors can be challenging. In this particular home, where nearly all the can overhead lights had been removed, extensive theatrical or placed lighting had to be employed. I do not rely upon Photoshop to approximate an effect. This technique creates warmth, texture and depth bringing an otherwise dark and dull space to life with pools of vibrance and color.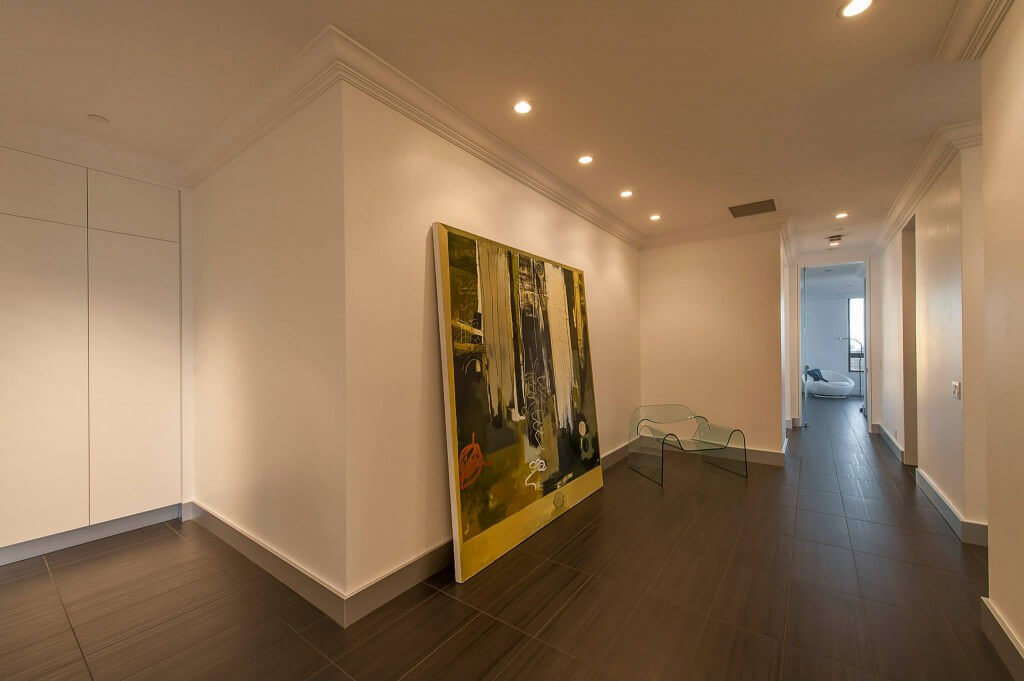 The master bedroom was a very complicated space. Black carpet and not a single light in the room or on the balcony. The challenge with these types of jobs is lighting them in a realistic way, while maintaining a natural look and feel.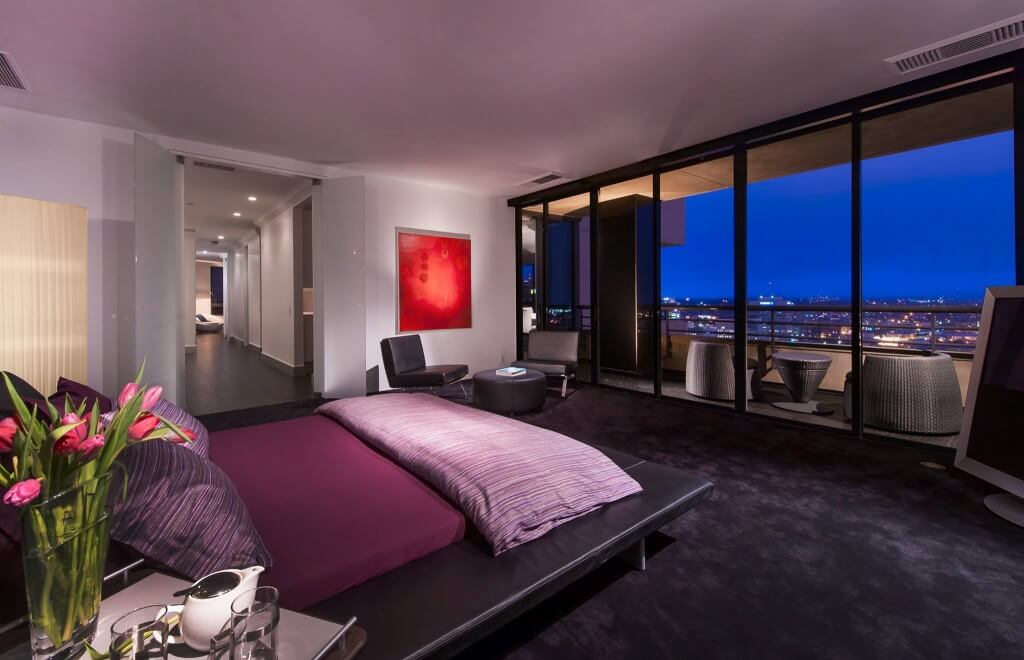 Drama is important, but it can't look like it is lit artificially. That can only serve as a distraction and detract from the image's impact. It is challenging sets like this that make me love what I do.
Intensive lighting design was also required for the evening shot of the family room. Most of the light was stripped from this room by the current owner. I like to create pools of light rather than relying on flat and lifeless flash or strobe lighting. This technique also allows for the exterior to become more prominent.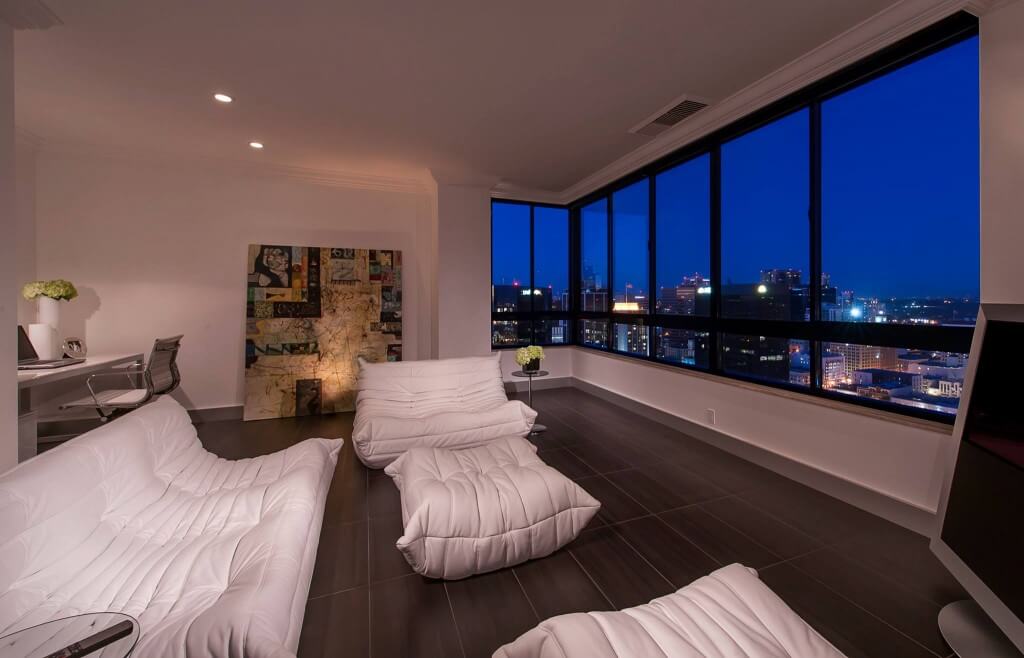 The Meridian offers luxurious amenities including Concierge, Valet parking for residents and guests, 40+ member Meridian staff, Porter service, 24-hour staffed security, door attendants, dry cleaning, meeting room and fully-equipped exercise facility which includes separate Men's and Women's health clubs, sauna and steam room and lockers. This architectural photography for this town home was commissioned by Cher Battoe and SD View Coldwell Banker. For more information and photos, please see the virtual tour.