I recently shot a newly remodeled coastal condo in Mission Beach. My first thought was that these photos could be potentially very dramatic, especially for interior architectural photography.  The challenge, of course was incorporating the stunning exterior views while maintaining a realistic exposure variance in the interior.   The ocean vistas are imperative here, but this is not scenic photography, it is interior architectural photography.  The right balance is key.
My particular passion is the way light affects a space and I take pride in using as much natural light as possible. I always want to maintain the integrity of the architect's and interior designer's original plan and I make it a point to see the room at different times of the day to take advantage of the unique lighting opportunities. This condo certainly offered plenty of light that created dramatic differences throughout the day.  There can be a huge variation in ambiance and mood when capturing the shadows across the room, not to mention the beauty beyond the glass.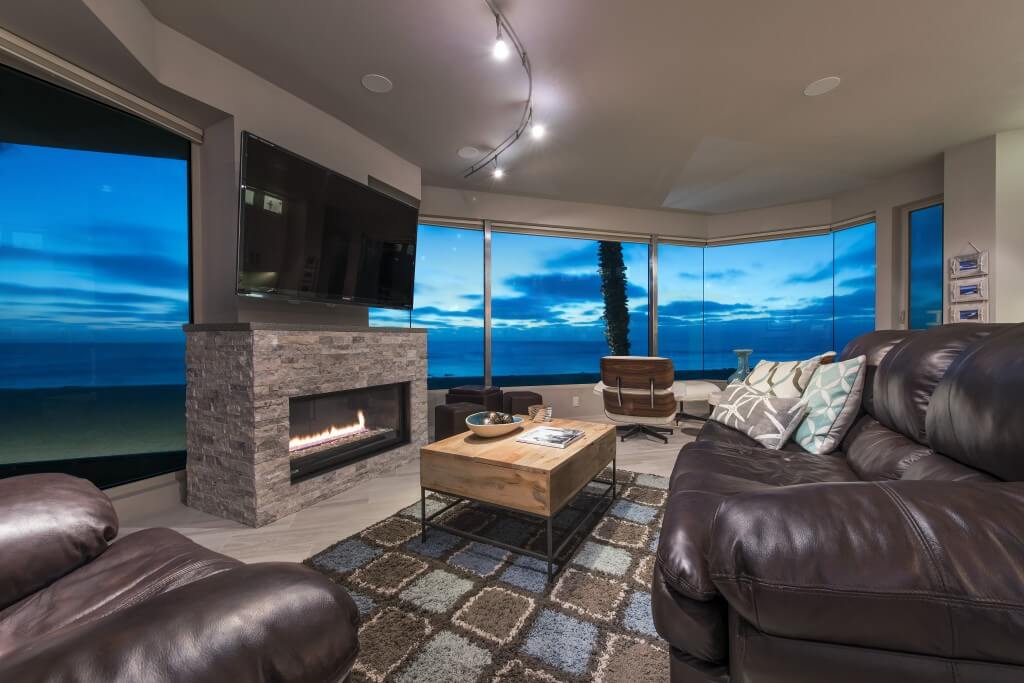 I often prefer evening shots when shooting exterior photography because the landscape and building lighting can often create more contrast, plus it affords me an opportunity to incorporate my own specific lighting techniques.  However, with this interior photography, the daytime shadows do a great job of creating a different mood when compared to the  evening or dusk photography.
Who wouldn't be inspired sitting at this desk?  Note the built-in cork board.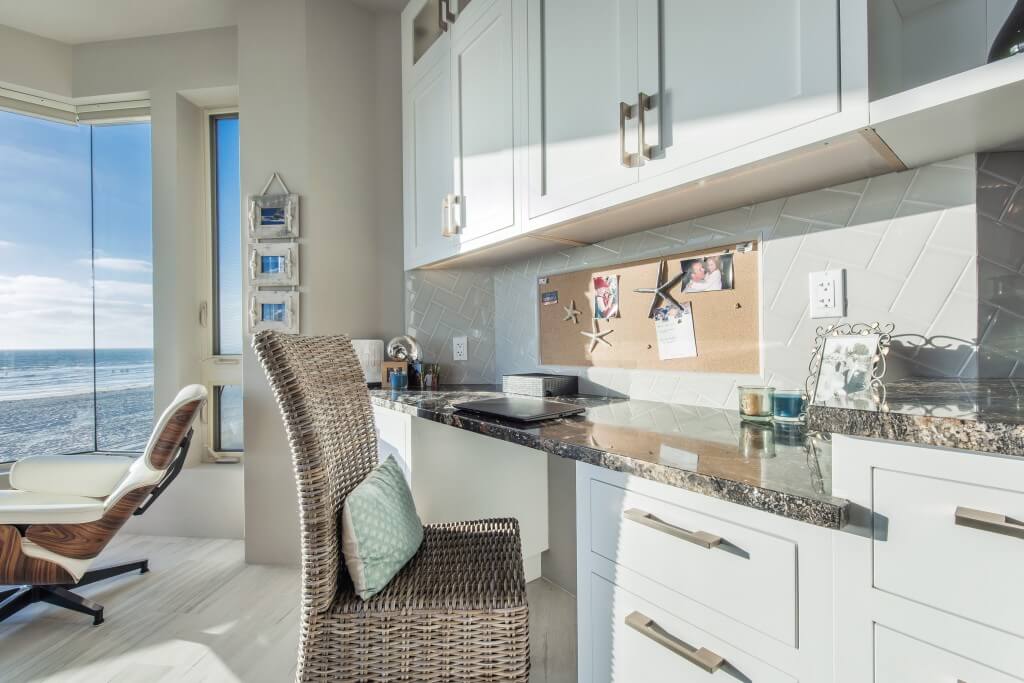 Even without the spectacular views, this home is gorgeous and presents many great architectural photography opportunities.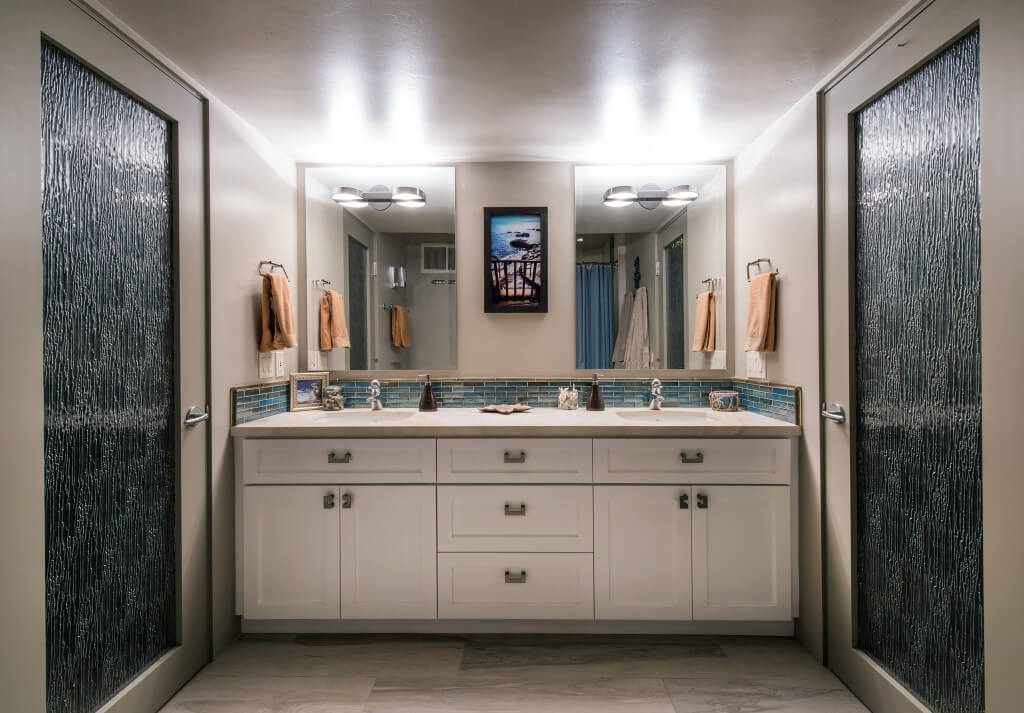 A common challenge with interior photography is rooms with mirrors, and how to capture the image without putting your reflection in the shot.   I had to find just the right angle in these smaller rooms to stay out of the shot, while also finding an interesting composition to highlight.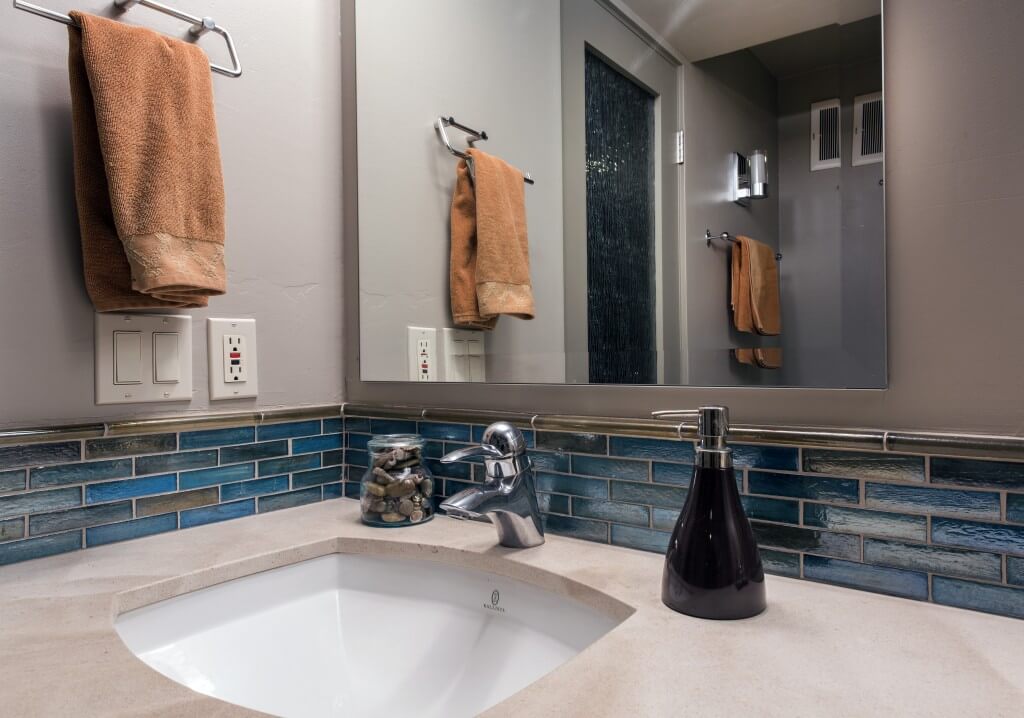 This project was a pleasure to shoot for both the challenge of the interior photography angles as well as the 180 degree panoramic ocean views.  One of my favorite shots.
If you are looking to highlight your property with interior architectural photography, give me a call and we can work together to create dramatic and impactful images. Architectural Photography, Inc. 888-788-5554.