It wasn't named The Entertainment Capital of the World without reason. First off, the jaw-dropping architecture never ceases to wow the massive flow of visitors; that fact has always excited top architectural photographers of Las Vegas. Secondly it's also home to star-studded acts from Broadway shows to musical icons and the world-famous Cirque du Soliel. As a result, Las Vegas attracts millions of national and international visitors for conferences, trade shows, conventions, the casinos, and shows.
Can Architectural Photographers Capture the Essence of Vegas?
The competition for guests is fierce. Most visitors now make their hotel choices online, and are also influenced by print and television media. For this reason alone, top-notch architectural photography is paramount to winning their patronage and the investment made in hiring a top architectural photographer is worth every penny. Having a professional image portfolio that can be easily distributed to all marketing channels brings consistency to a hotel's image and brand message. Without it, social media and resellers of your product can ride roughshod over that image.
Capturing the magic, thrill and utility of the different areas that visitors and guests will use is an art form. Anderson, an experienced, professional architectural photographer knows that this is where the rubber meets the road and their portfolio should reflect that.
And in Vegas there's plenty to enthrall the senses. Hotels that mimic the architectural style of iconic cities; Hotels that capture an era, an adventure, an experience; Resorts that embrace glitz and glamour; As well as resorts that embody a real experience – not merely a place to crash for the night.
From Resorts World, Virgin Hotels Las Vegas, The Cromwell,  MGM Grand Hotel, The Cosmopolitan, The Venetian, The Wynn, to the famous Bellagio with its incredible fountain displays, Vegas is all about transporting the visitor's hotel experience to another dimension.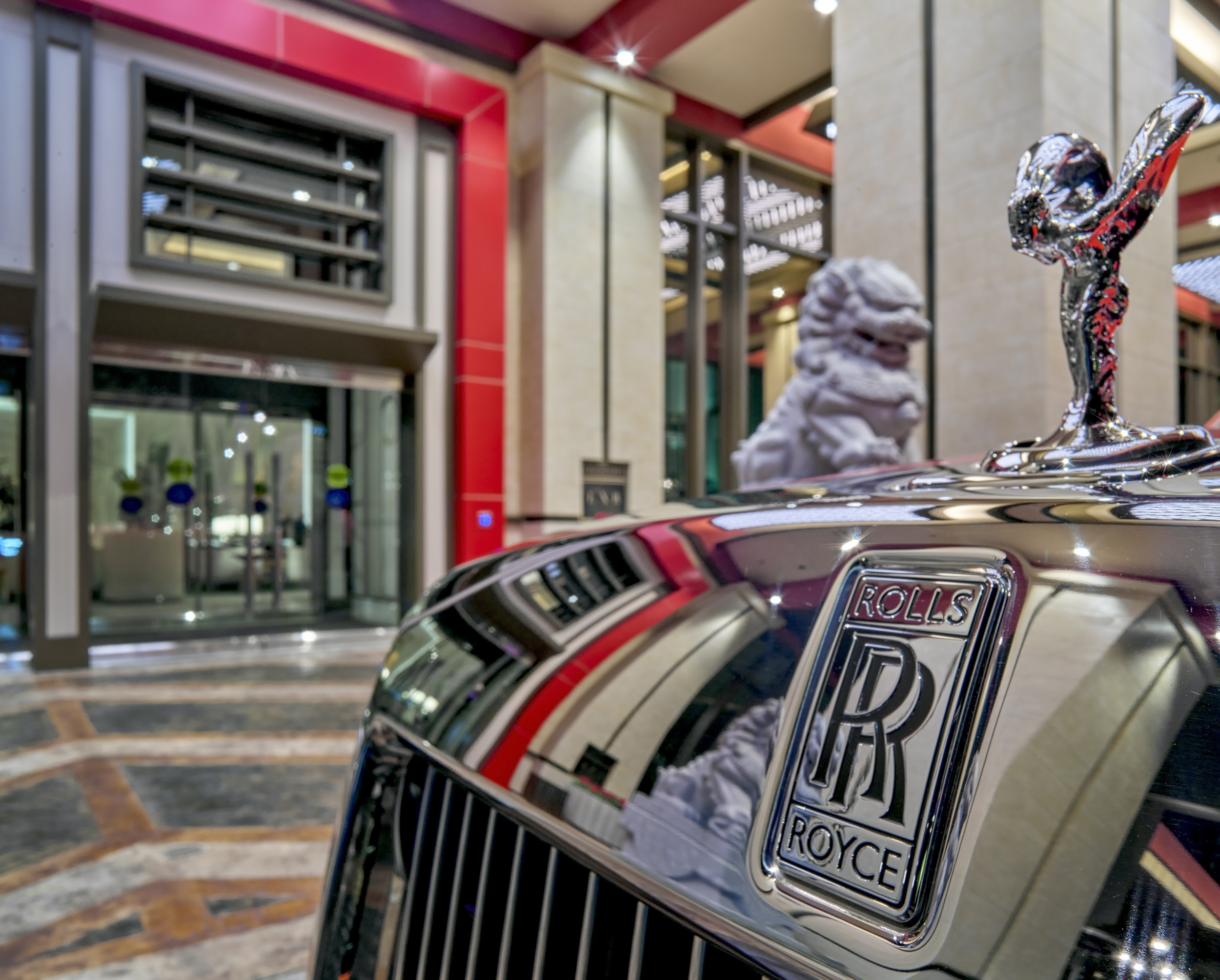 Strategic Planning is Key for Top Architectural Photographers of Las Vegas
The sheer scale of some Las Vegas venues creates challenges for any photographer.  Perhaps foremost is lighting. Extraordinary images often require sophisticated lighting setups. A seasoned architectural photographer understands this and will often need to design lighting configurations to execute the stakeholder's vision.
Another obstacle is people. There's frequently a need to shoot commercial spaces without the presence of people.  In addition, such spaces also require cleaning and staging to avoid unwanted artifacts and equipment. And repositioning furniture and balancing natural and artificial light sources may also be required.
Creating stunning architectural interior photos not only requires meticulous planning but is frequently a team effort.  Only by collaborating with staff and security can a top photographer expect to set the perfect stage for a professional interior photo shoot.
From the Mainstream to the Exclusive
Las Vegas also boasts plenty of architectural extravaganzas like Damien Hirst's Empathy Suite at the Palms.
Attracting this level of clientele requires a very exclusive marketing strategy. As such, the photographic material for this sector of the market must be equally sensational.
Top architectural photographers of Las Vegas should be able to capture the whimsical and abstract elements of contemporary design. All this must be achieved without losing the realism that often vanishes under the vivid lighting of these vibrant environments.  He/she must pay the utmost attention to visual composition and lighting while emphasizing architectural features and guest comforts.
Hiring an Architectural Photographer
Professionally photographing both small and large Las Vegas venues requires experience, specialized equipment, and a trained eye. A skilled photographer must also understand not only the architects' vision, but also how the visitors will use and experience the spaces.
Using advanced camera equipment, skillful lighting placement, exceptional optics, and cutting-edge post-editing techniques, we can deliver an exceptional portfolio of professional, architectural images. Images that will excite clients/customers, investors, partners and anyone else a business needs to impress.
Architectural Photography, Inc. has broad experience in photographing all types of Las Vegas-based architectural sites, hotels and venues in all seasons.  We specialize in high-end resorts, casino hotels, spaces used by high-end clientele, as well as behind-the-scenes architecture, such as parking structures and kitchens.
Whether you're updating your marketing collateral, undergoing renovations, or have new construction in the works, contact us at 888-788-5554 to discuss your requirements for professional photography.