Shooting commercial photography for large multi-use facilities can be a great challenge. Finding the correct balance between highlighting architectural aspects as well as the facilities numerous amenities can be very tricky and time consuming. It can be especially difficult when the business is open and booming with many active guests.
We recently faced this challenge when providing commercial photography for the new Apex Entertainment center in Marlborough, Massachusetts. This multifaceted new facility offers all types of activities for every age and is the perfect family fun destination.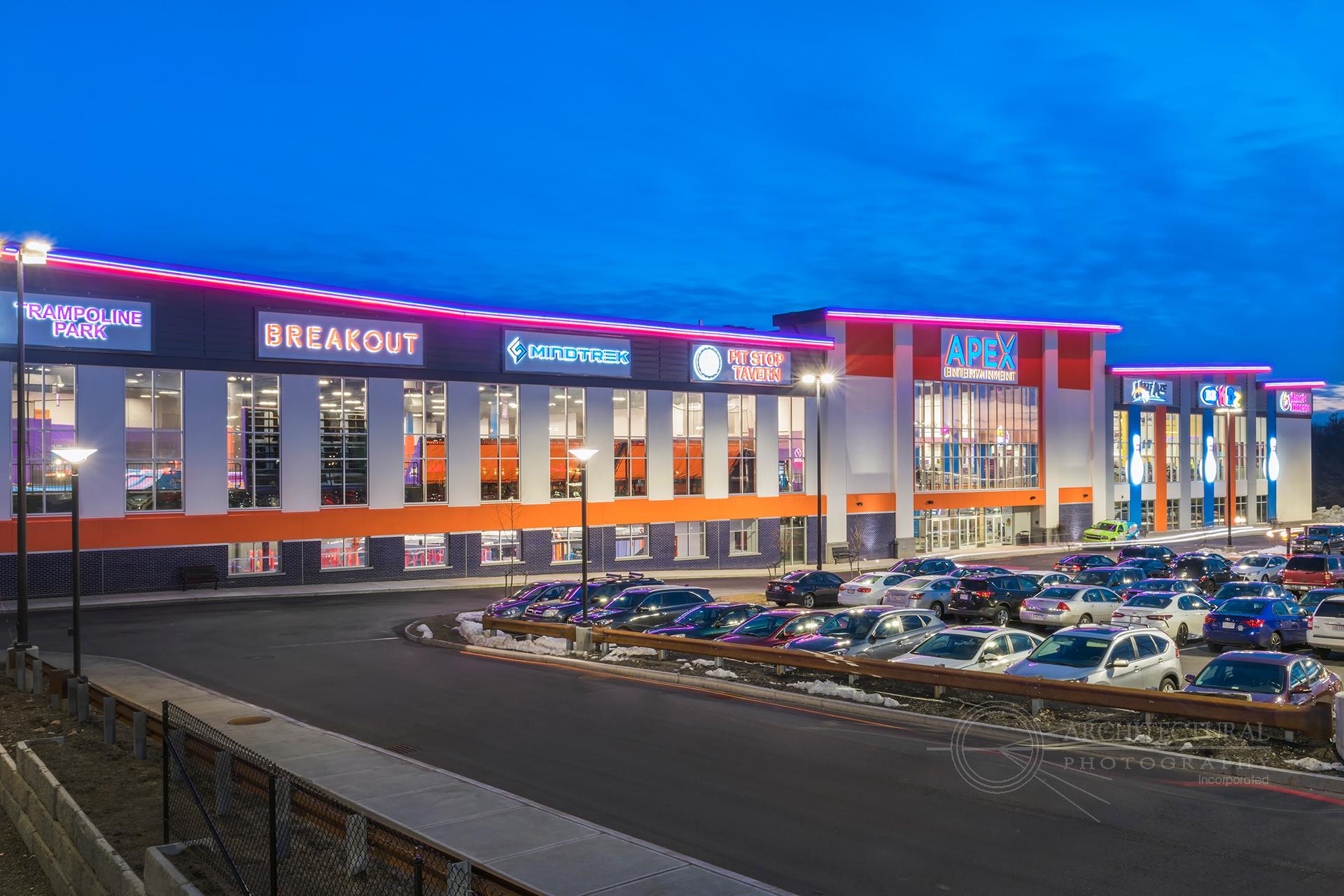 As a photographer, the most important thing to remember when shooting commercial photography is to keep in mind how the final images will be used by the client. The architect may want images for an awards submission or portfolio work, while for a business owner, it most certainly is to promote the business and bring in new patrons. On this particular shoot, the goal is a mixture of both business promotion and an emphasis on the architectural strengths of the facility.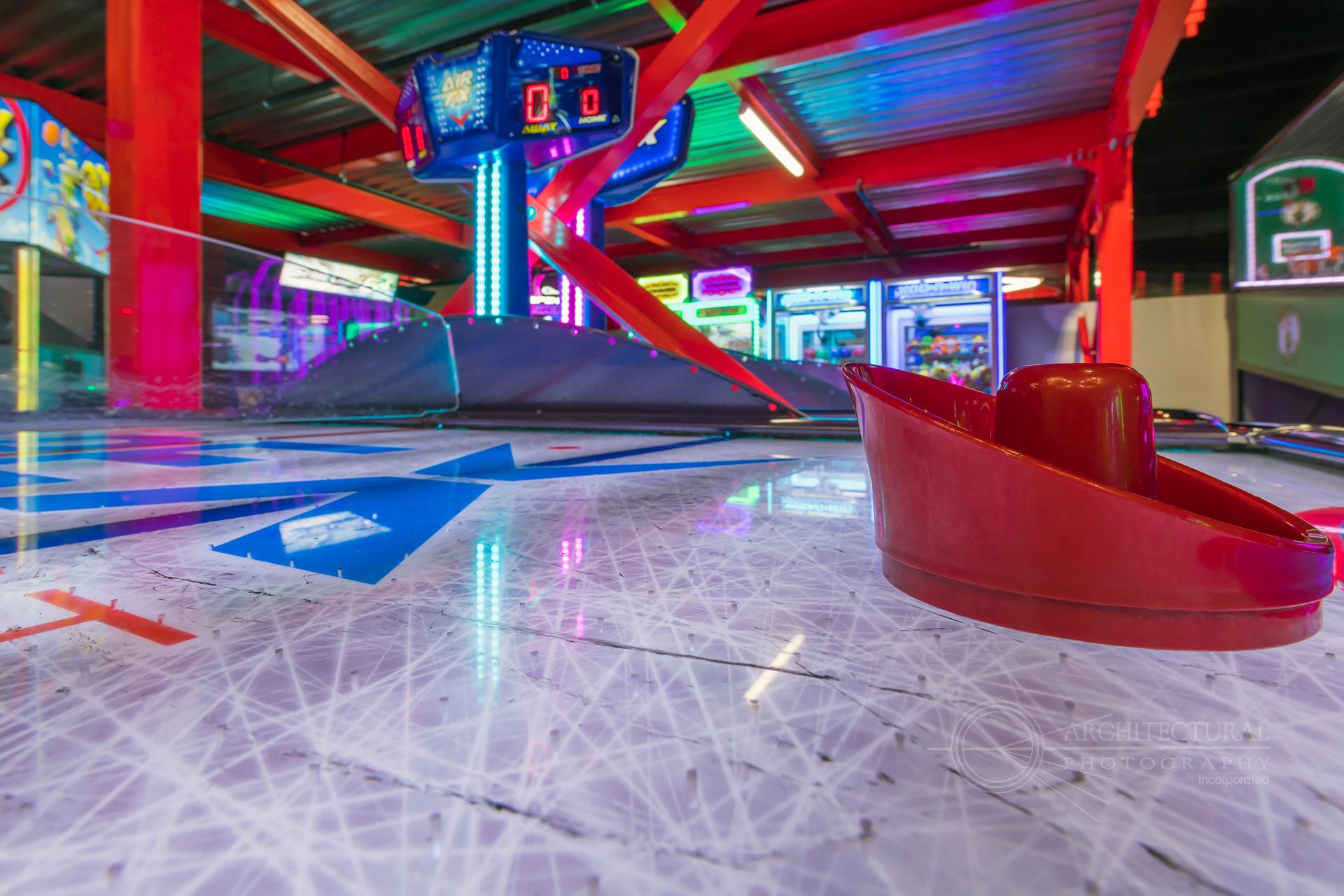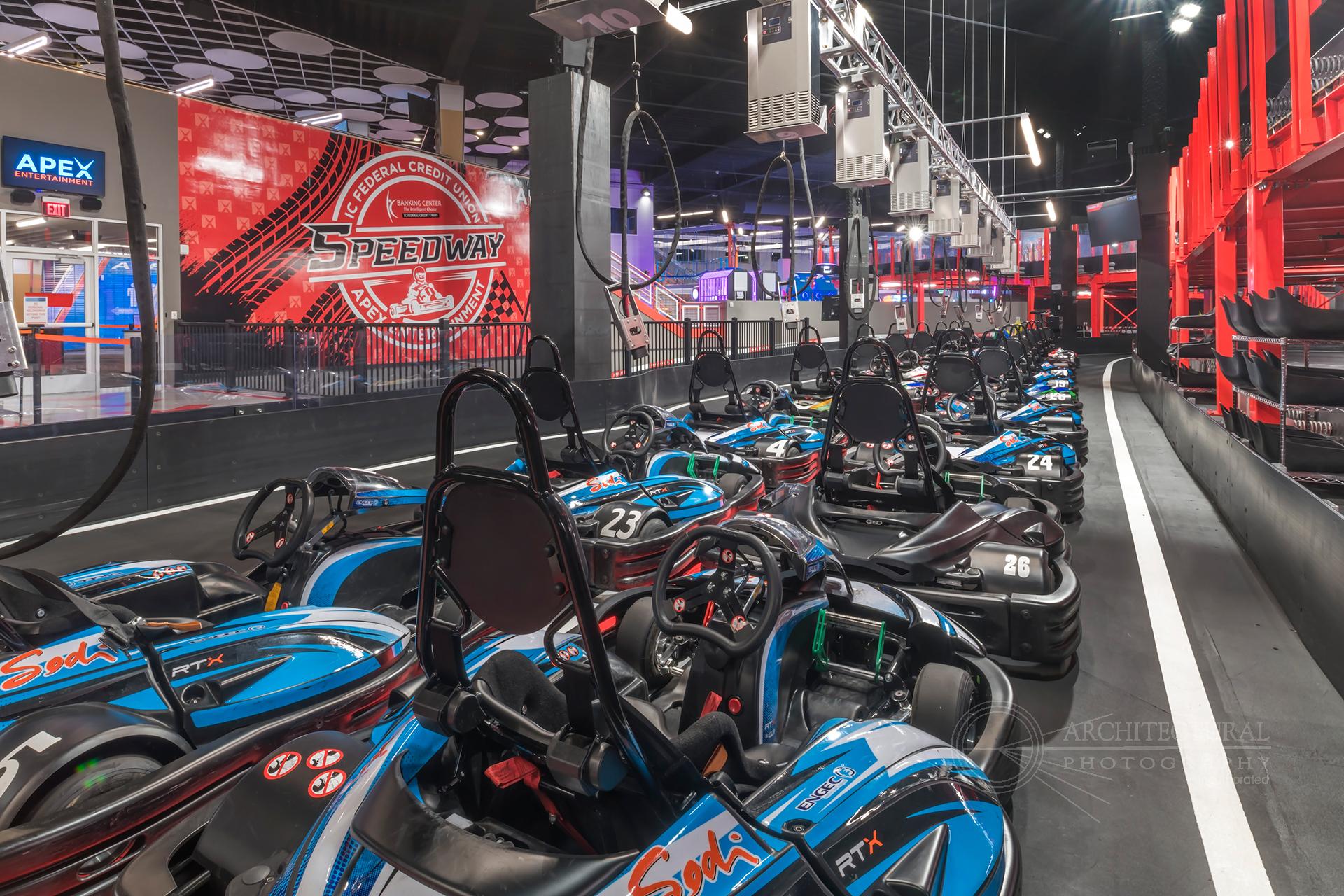 This space has some incredibly fun activities for everyone of all ages. Families and friends out for some light entertainment really can't go wrong with a facility that offers air hockey, laser tag, competitive go-kart racing and even a ropes course. The challenge was showing how such a diverse facility seamlessly interacts with all its mutually exclusive parts.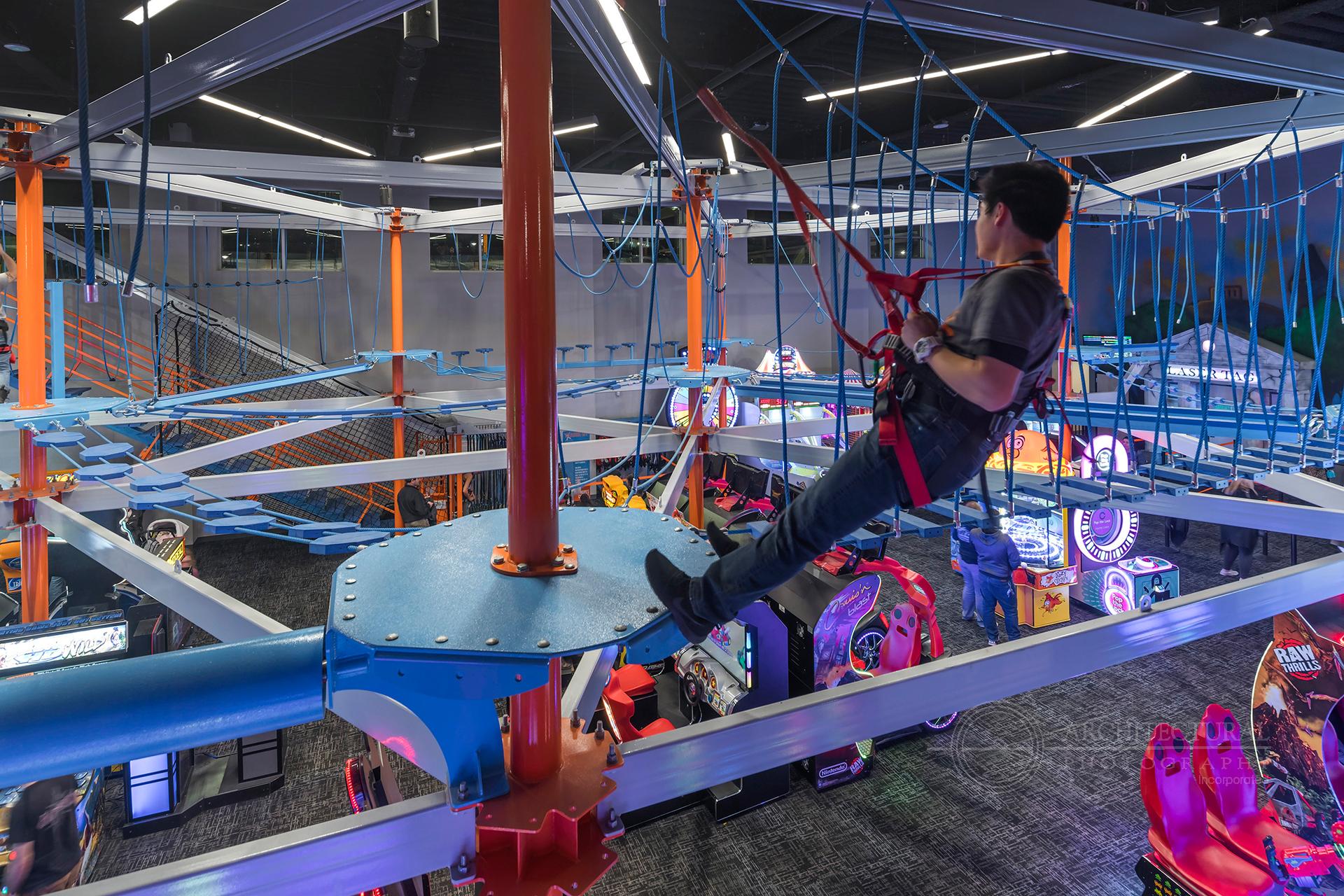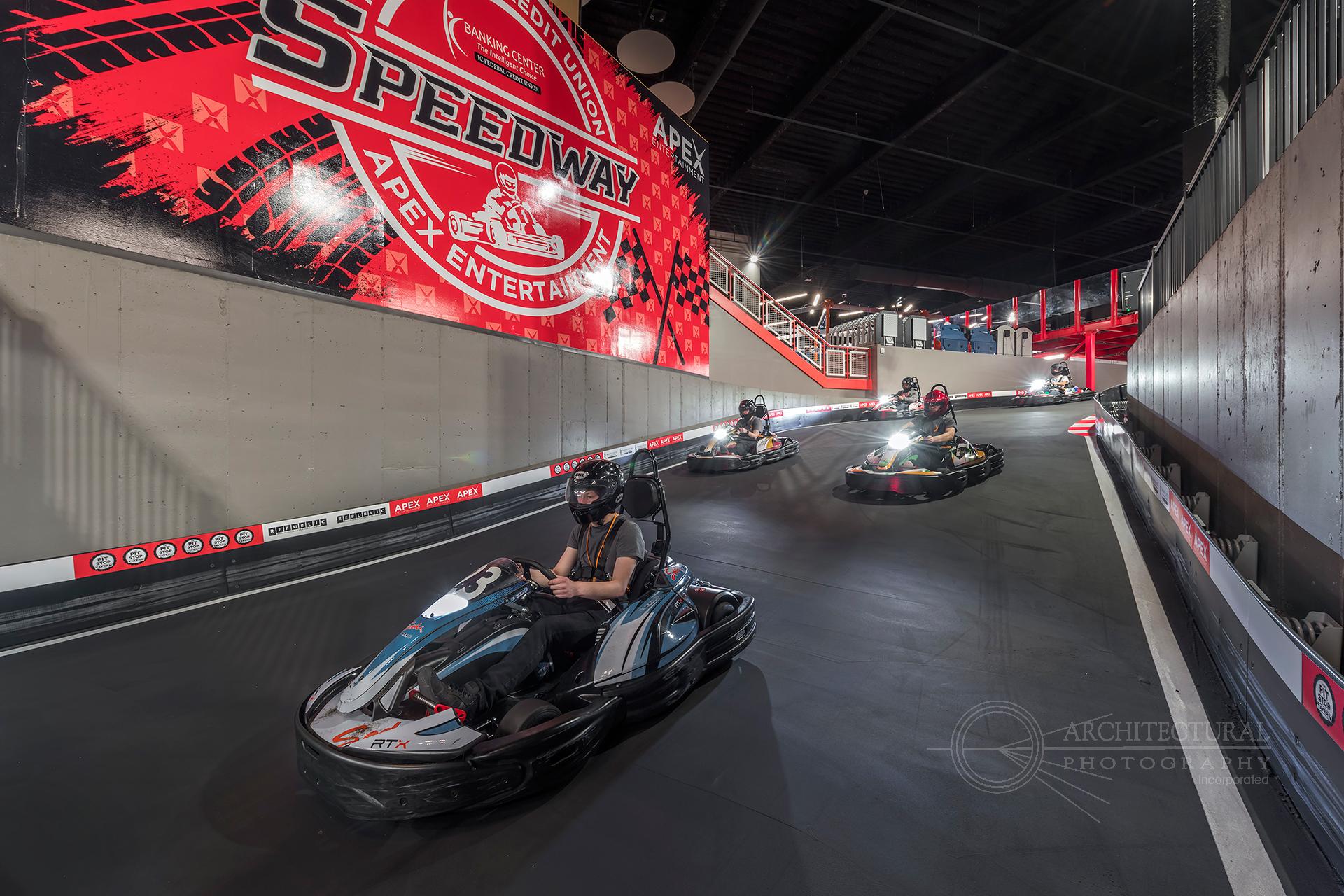 Adding people into the shots in an active role can make a huge difference to the narrative of the clients marketing strategies. While it can be more time consuming and very tricky to coordinate, these types of images can be invaluable to the client.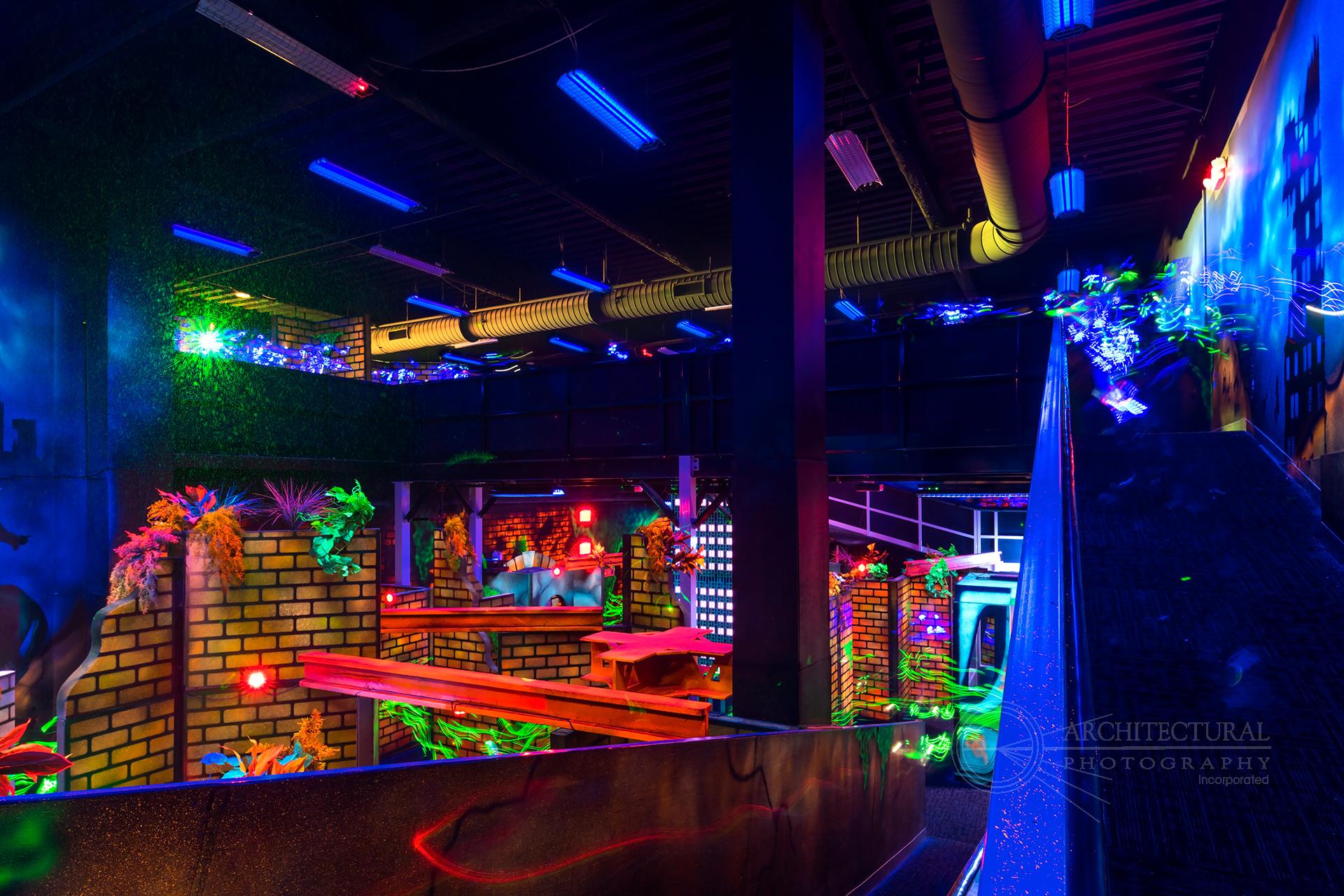 Who knows, even the photographer may get to partake in a bit of fun while shooting!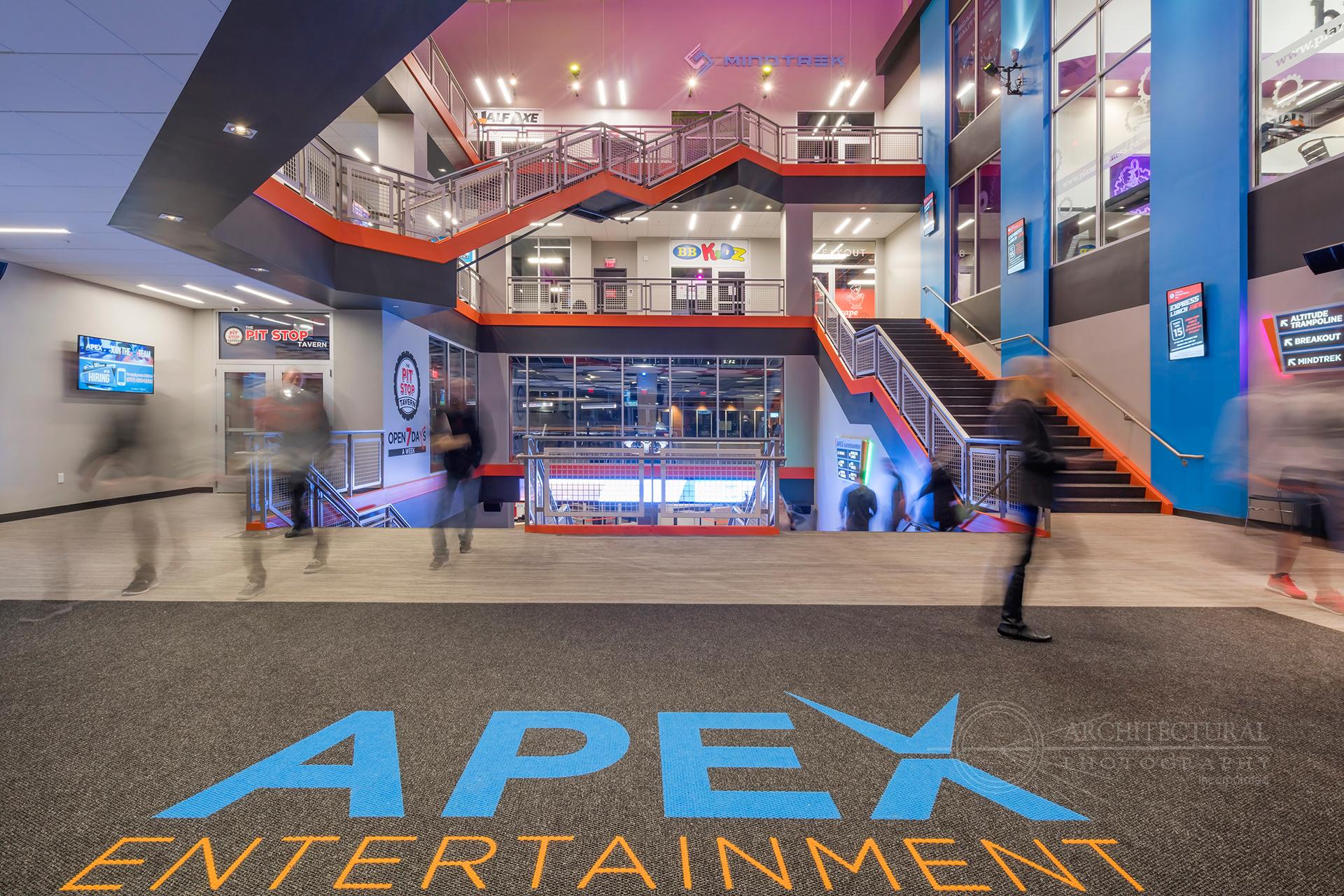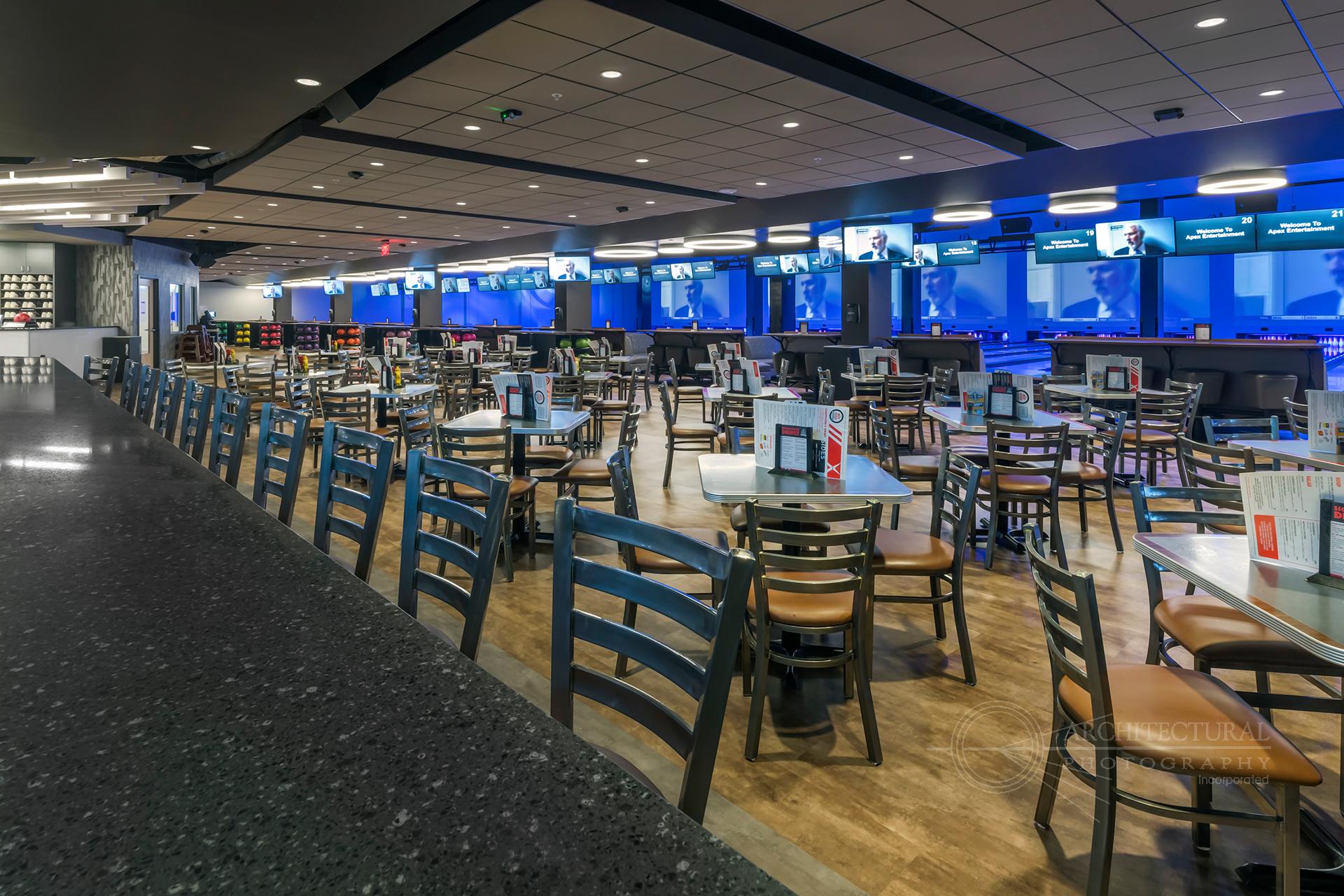 Shooting the activities may be all fun and games, however it is important to remember the architectural aspects of the facility may be just as important to the client. Showcasing the common areas and choosing the best angles to visually define the different spaces is crucial.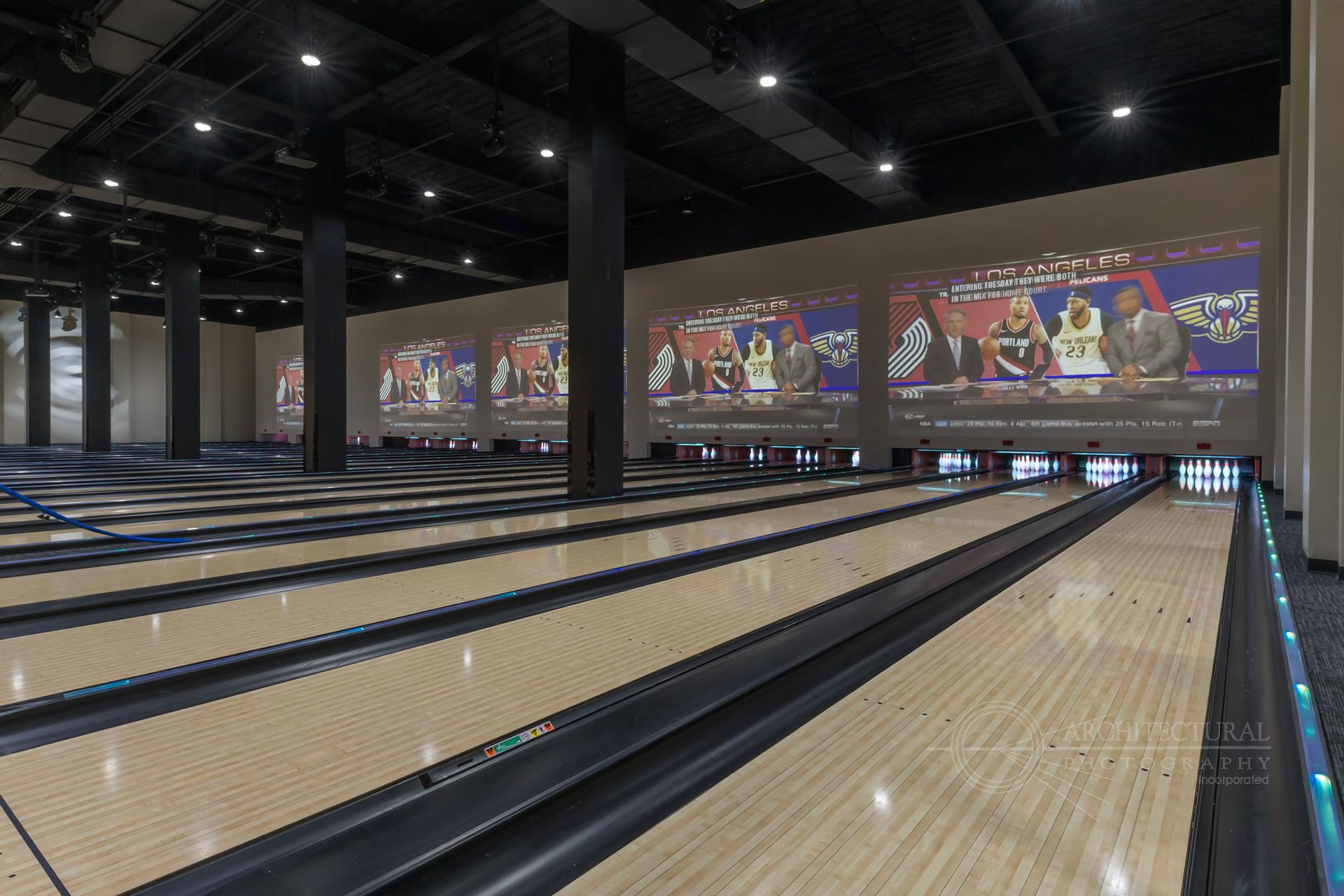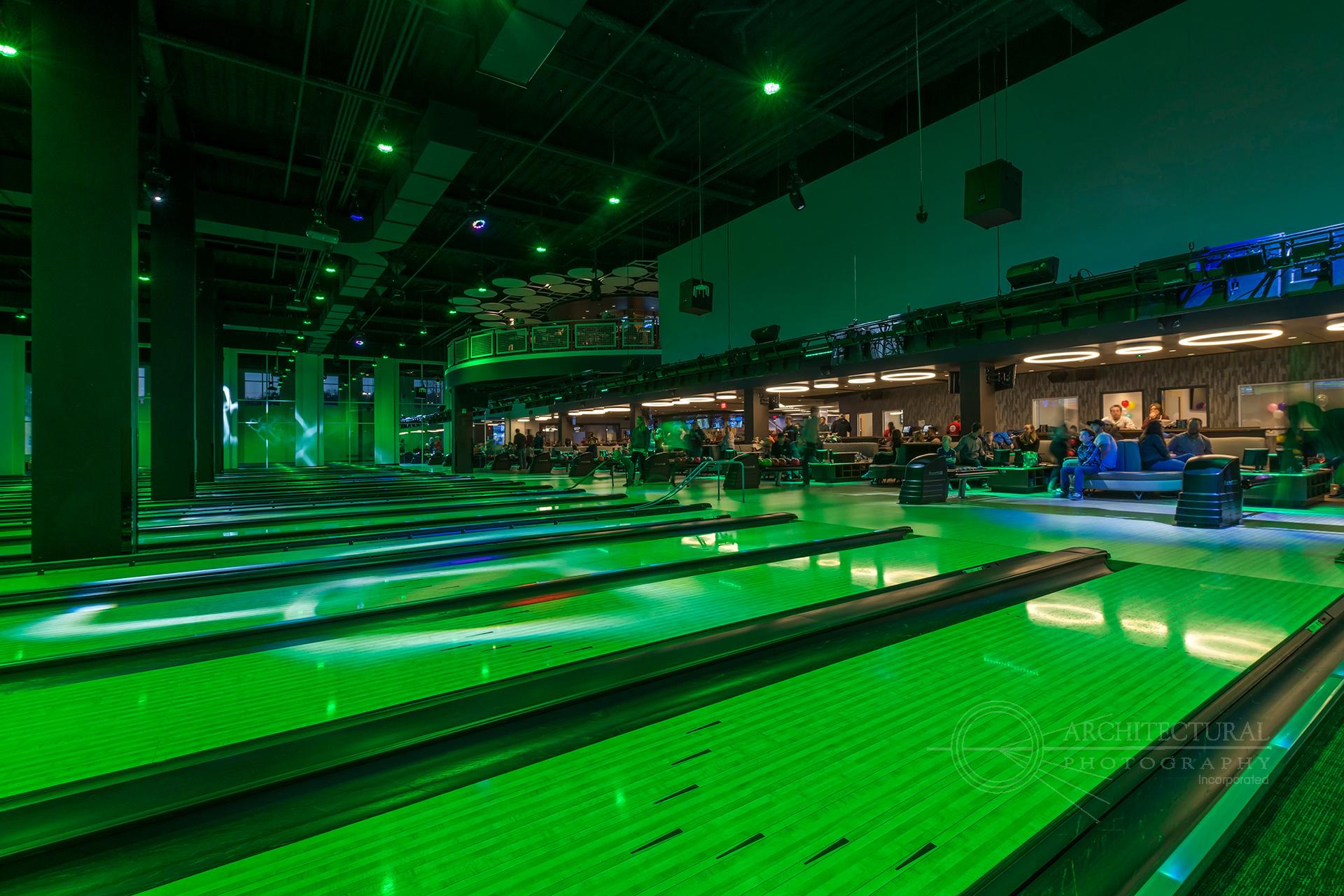 Another thing to keep in mind, is that these types of spaces can have changing appearances. It is important to take in the whole space and to convey what could be felt if the viewer actually visited the location.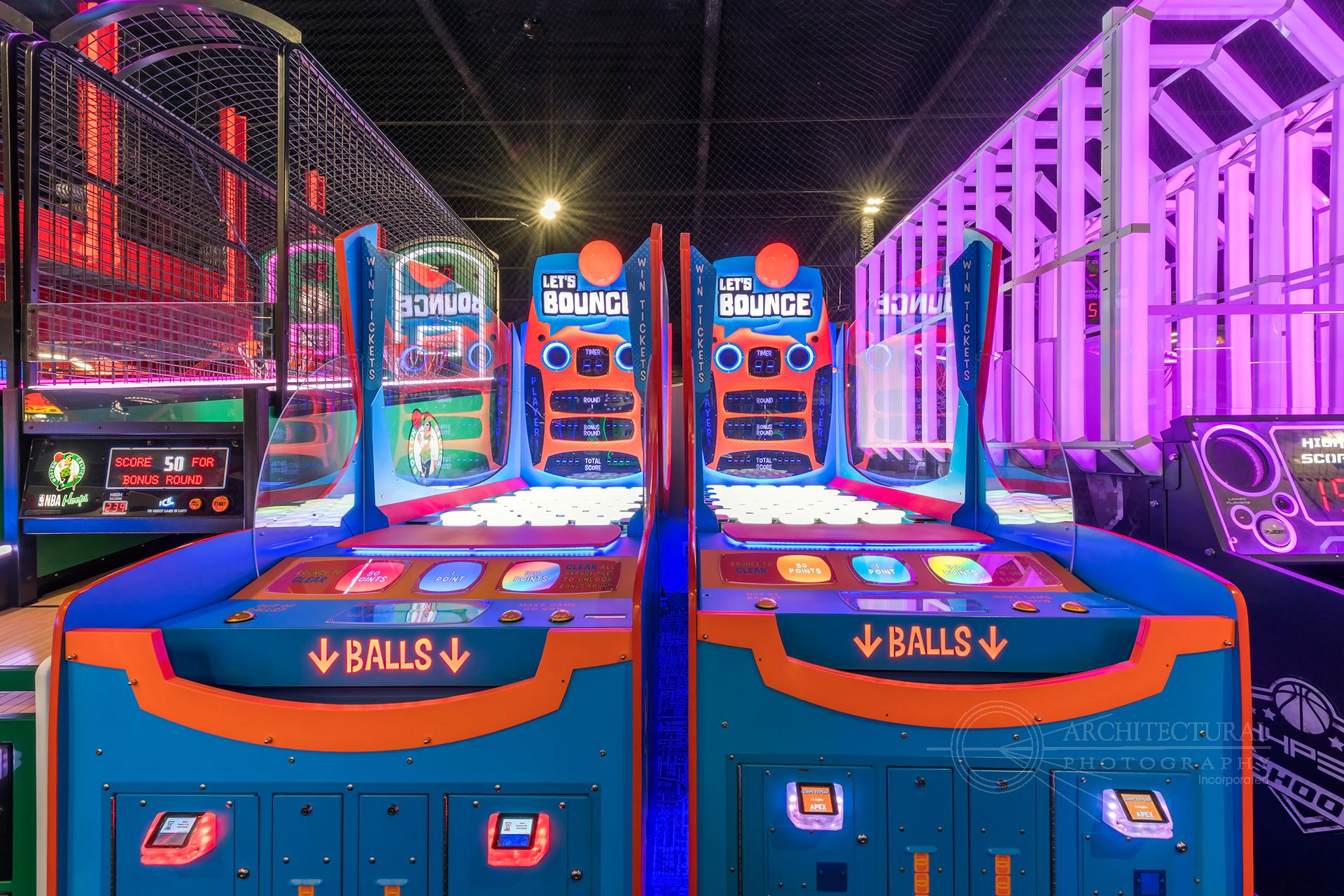 Shooting commercial photography can be very challenging and extremely rewarding. Having the patience and taking the time to find the right angles while adding in some action shots can truly pay off. A huge thanks to the team at Apex Entertainment for helping us to shoot their impressive facility and for all the help and support they provided in the process.
If you are considering commercial photography for a project, please contact us at Architectural Photography, Inc.: 888-788-5554 or visit ArchitecturalPhotographyInc.com.